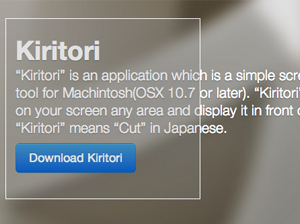 Capture
Capture your screen any area. You can use the same as OSX native interactive captures. This function can call to press ⌘+shift+5 in any time.(assign to global hotkey)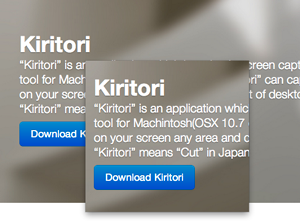 Display
After the capture, Kiritori displays the captured image on desktop top level.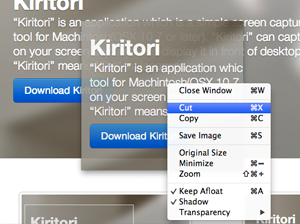 Copy, Save & more
Send image-data to clipboard(⌘+c).
Save image as PNG,JPG,GIF,TIFF format(⌘+s).
Change visual style(right click).
resize window(zoom: ⌘++, minimize: ⌘+-)
close window(⌘+w or ESC: optional)
transparency rate
drop shadow
set window visible layer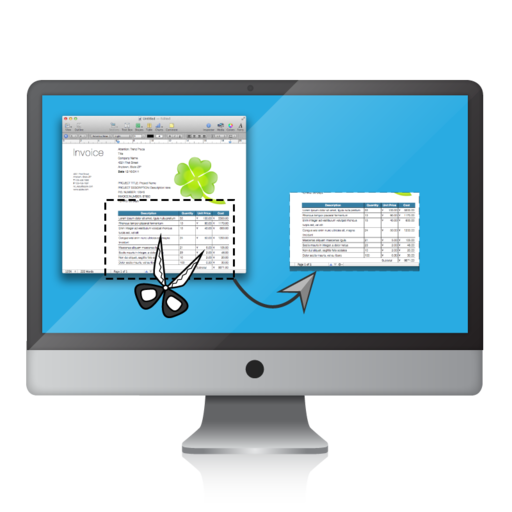 Instant memo.
"Kiritori" cuts out the screen you want to display temporarily.
These images are displayed always in front of desktop. And you can move them with mouse drags.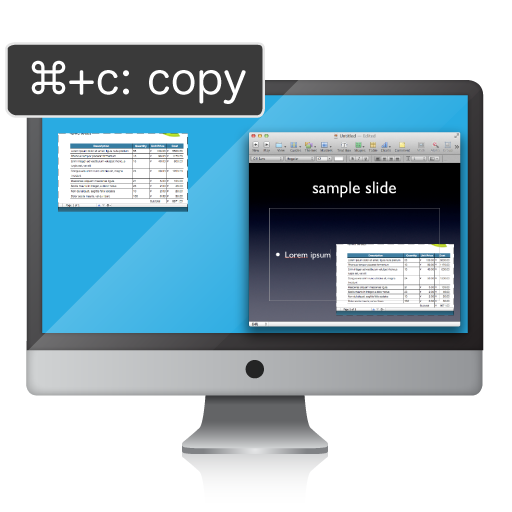 To help make presentation slide.
You can easily paste the screenshots to presentation soft.
Press ⌘+c keys to send image-data to clipboard.